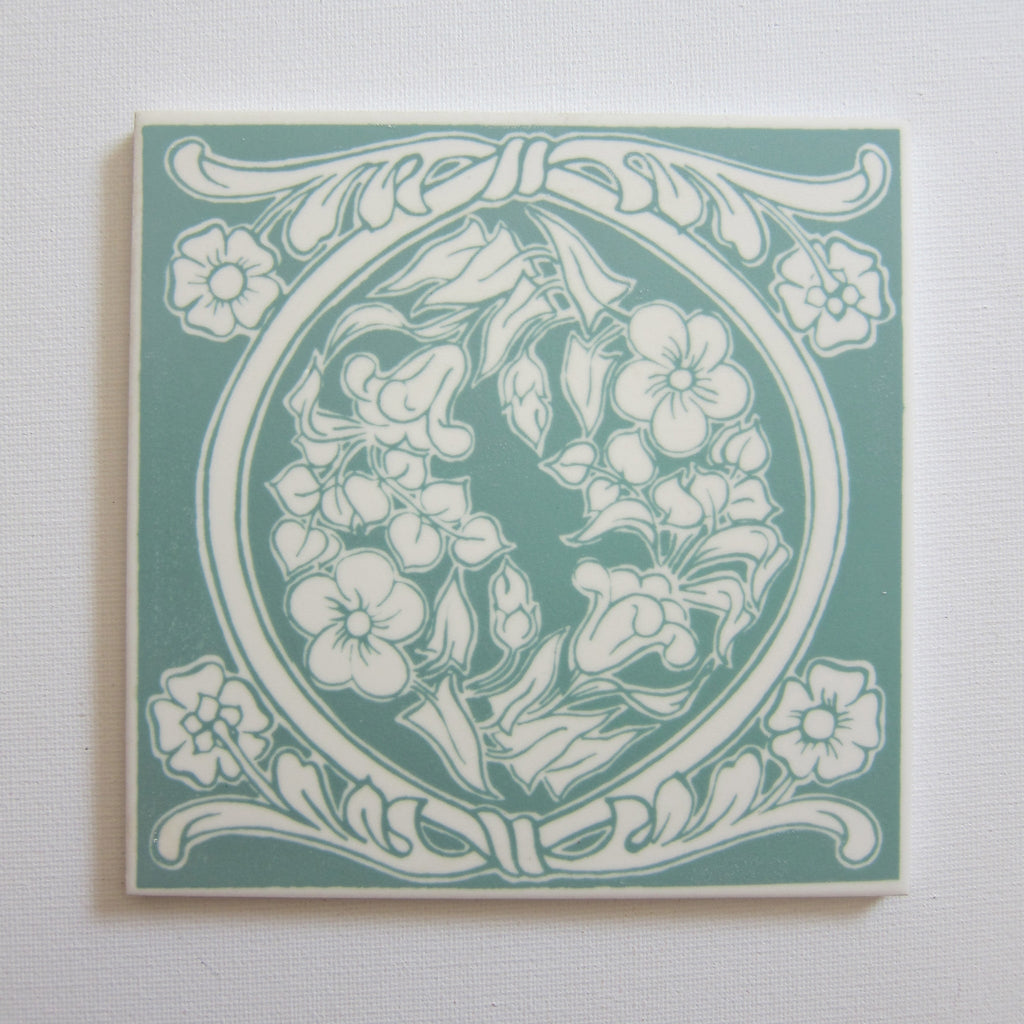 Vintage Porcelain 1960s Italian Mid-Century Modern Original Wall Tile, 22 Sq Ft Lot - 88 Piece Set
This beautiful matte porcelain wall tile is minty green in color with a white floral pattern. It is all unused, sitting quietly in a box for you for over 60 years. Each tile is 6" x 6", 3/16" thick. Manufactured in Italy in the 1960s by Cerdisa. 88 pieces/ 22 square foot lot.
I sell rare, original, vintage wall and floor tile from the 1940s - 1980s. Commonly known as deadstock, these tiles came out of a tile store that closed in the late 70s. My tile is unused and each piece has been inspected and is ready for use.