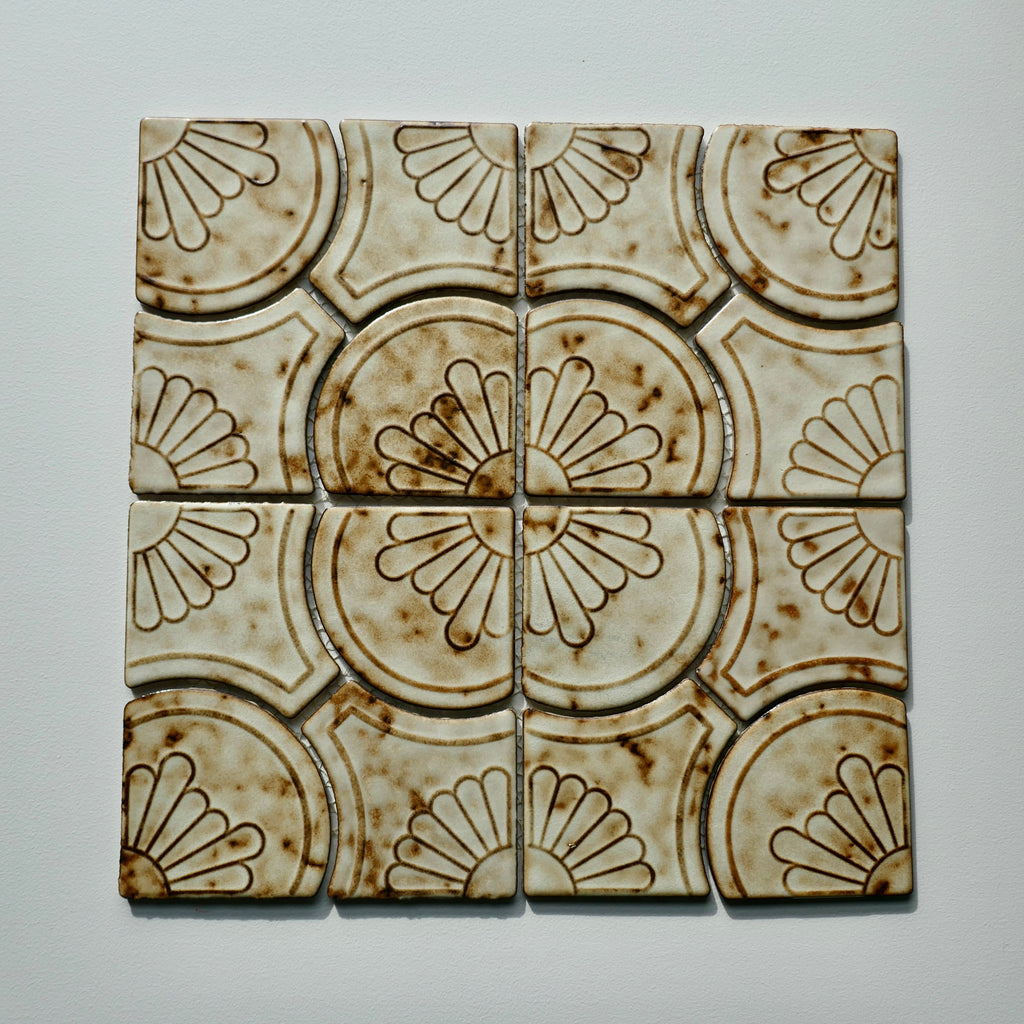 Vintage Japanese 1970s Glazed Floor Tile, 27 Sq Ft Lot - 20 Piece Set, 108 Sq Ft Available
This glazed ceramic floor tile is shades of cream and brown in color, each sheet is 14" x 14", 1/4" thick, manufactured in Japan in the 1970s. The description on the box is Large Plum Pattern.
Each lot has 27.6 square foot coverage from 20 sheets of tile.
108 square feet available.
I sell rare, original, vintage wall and floor tile from the 1940s - 1980s. Commonly known as deadstock, these tiles came out of a tile store that closed in the late 70s. My tile is unused and each piece has been inspected and is ready for use.