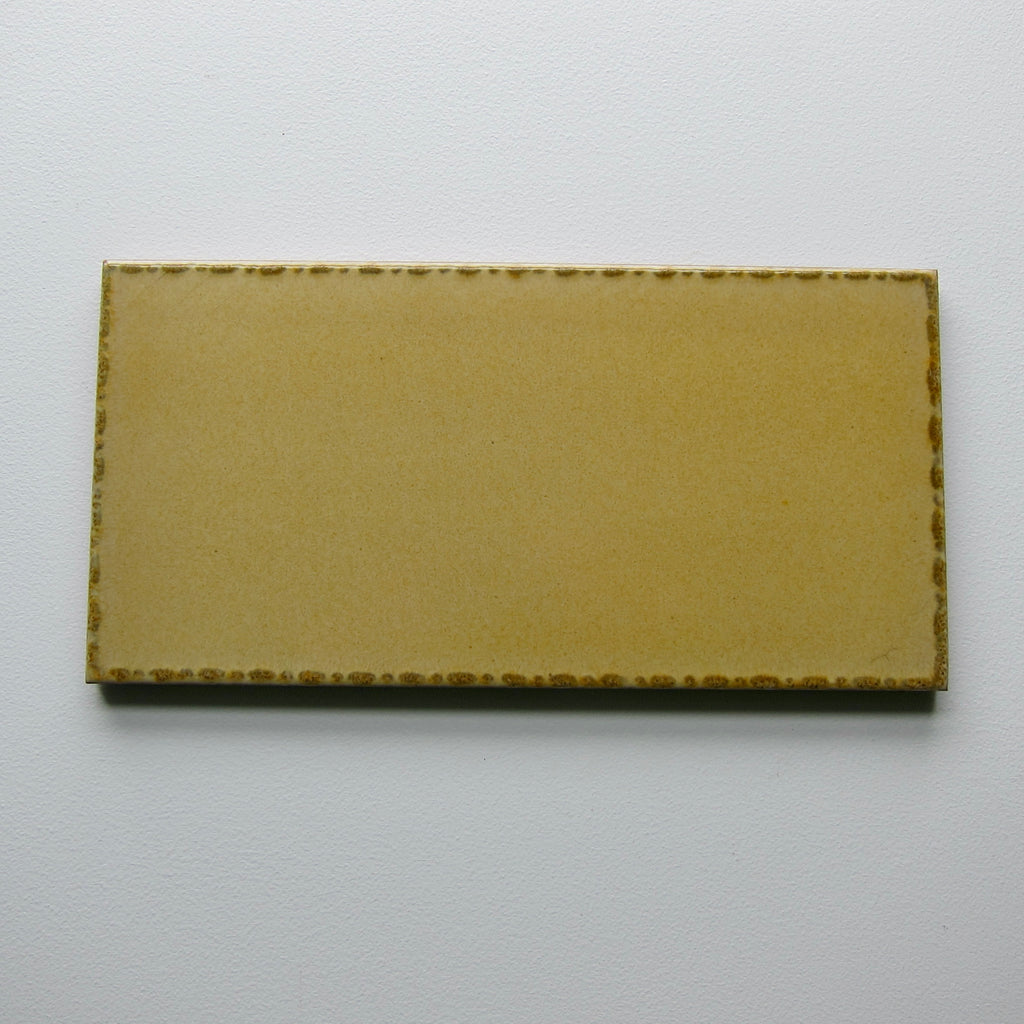 Vintage 1970s Italian Yellow Glazed Terracotta Wall Tile, 8 Sq Ft Lot - 25 Piece Set
This vintage Italian wall tile is yellow and brown in color. Manufactured in Italy in the 1970s. Each piece is unused and ready for installation. Each tile is 5" x 10" x 3/8" thick.

8 square foot lot - 25 piece set.

I sell rare, original, vintage wall and floor tile from the 1940s - 1980s. Commonly known as deadstock, my tile is unused and each piece has been inspected and is ready for use.