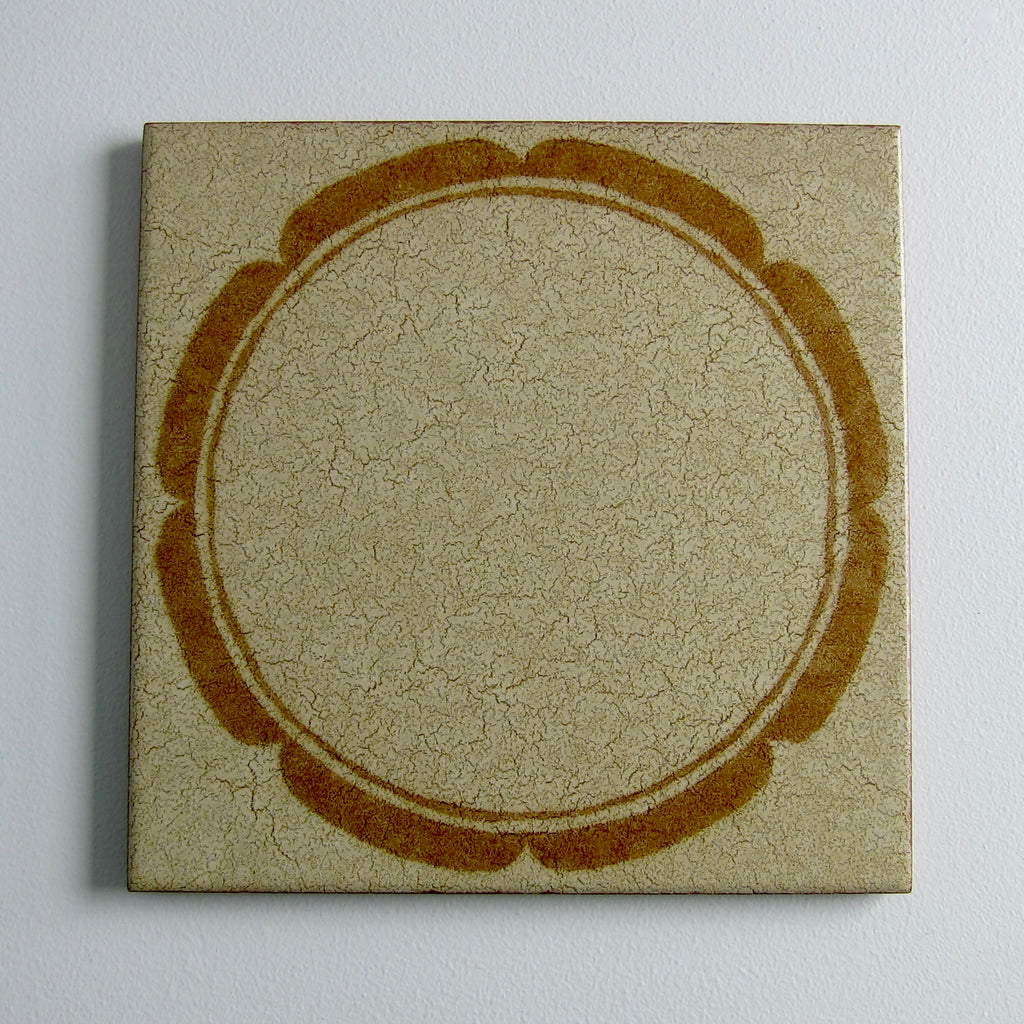 Vintage 1970s Italian Geo Floral Terracotta Floor Tile, 11 Sq Ft Lot - 16 Piece Set, 130 Sq Ft Available
This is a very thick, vintage glazed terracotta floor tile in a bold geo floral pattern. The colors are shades of tan and gold. This pattern is named Creta, manufactured in Italy in the 1970s by Ceramica Delta. Each piece is 9.875" x 9.875", 3/8" thick. Very heavy tile, each box holds 16 pieces and weighs 55 pounds.

11 square foot lot - 16 piece set. 130 square feet available.

I sell rare, original, vintage wall and floor tile from the 1940s - 1980s. Commonly known as deadstock, my tile is unused and each piece has been inspected and is ready for use.