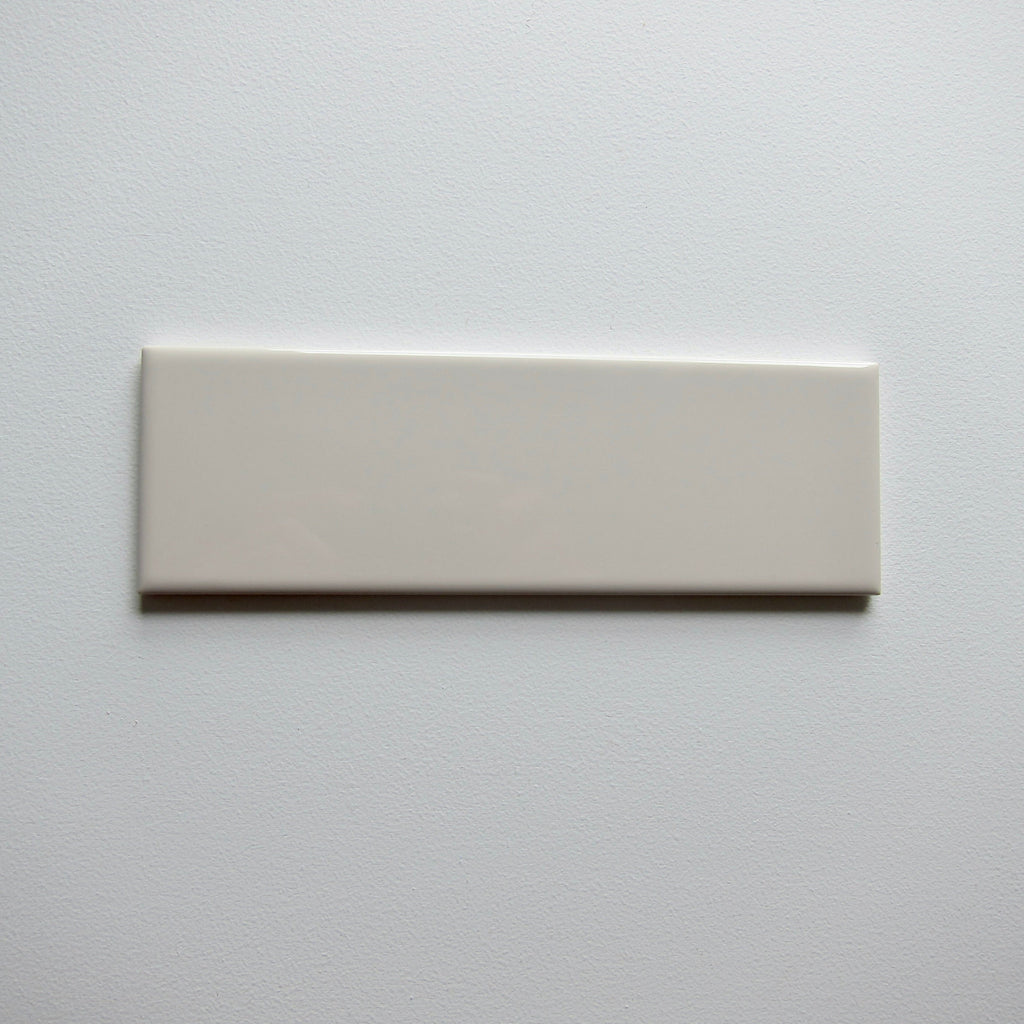 Vintage 1970s French Villeroy and Boch Off-White Porcelain Wall Tile, 20.5 Sq Ft Lot - 150 Piece Set, 41 Sq Ft Available
This vintage 1970s French Villeroy and Boch porcelain wall tile is off-white in color, each piece is 7.875" x 2.5", 3/16" thick. Each box has 50 tiles covering 6.89 square feet. There are three colors available, shown in the photos, two are in separate listings - beige, off-white and a pale mauve. This is very fine porcelain tile.

20.5 square foot lot - 150 piece set. 41 square feet available.

I sell rare, original, vintage wall and floor tile from the 1940s - 1980s. Commonly known as deadstock, my tile is unused and each piece has been inspected and is ready for use.