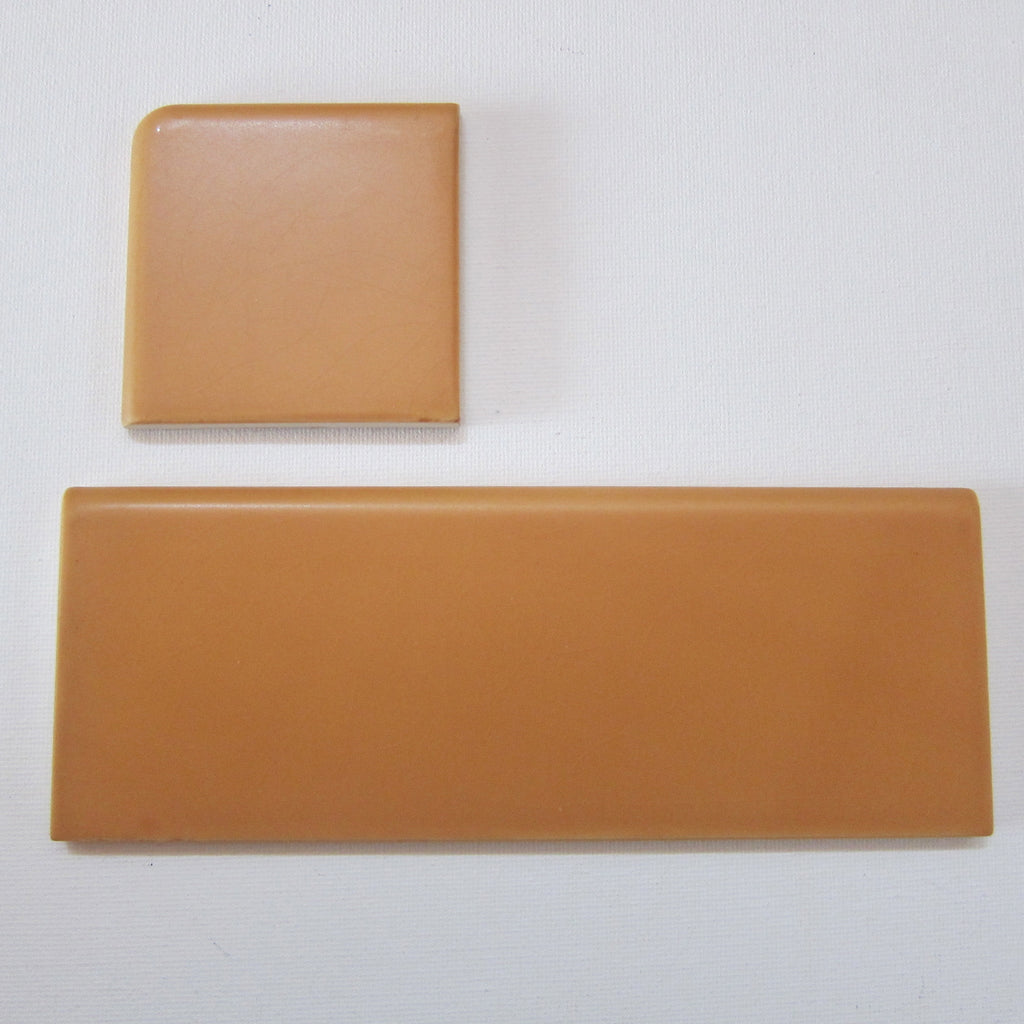 Vintage 1960s Mid-Century Modern Floor Bullnose Baseboard Trim, 25 Sq Ft Lot - 150 Piece Set
This porcelain bullnose tile or baseboard trim is 3" x 8", 5/16" thick and tan in color. 25 square foot lot (6 pieces per square foot) 150 pieces total. Also included 30 of the corner pieces as shown in the photo.
This baseboard matches the 3 floor tiles included in the photos, listed separately.
I sell rare, original, vintage wall and floor tile from the 1940s - 1980s. Commonly known as deadstock, these tiles came out of a tile store that closed in the late 70s. My tile is unused and each piece has been inspected and is ready for use.