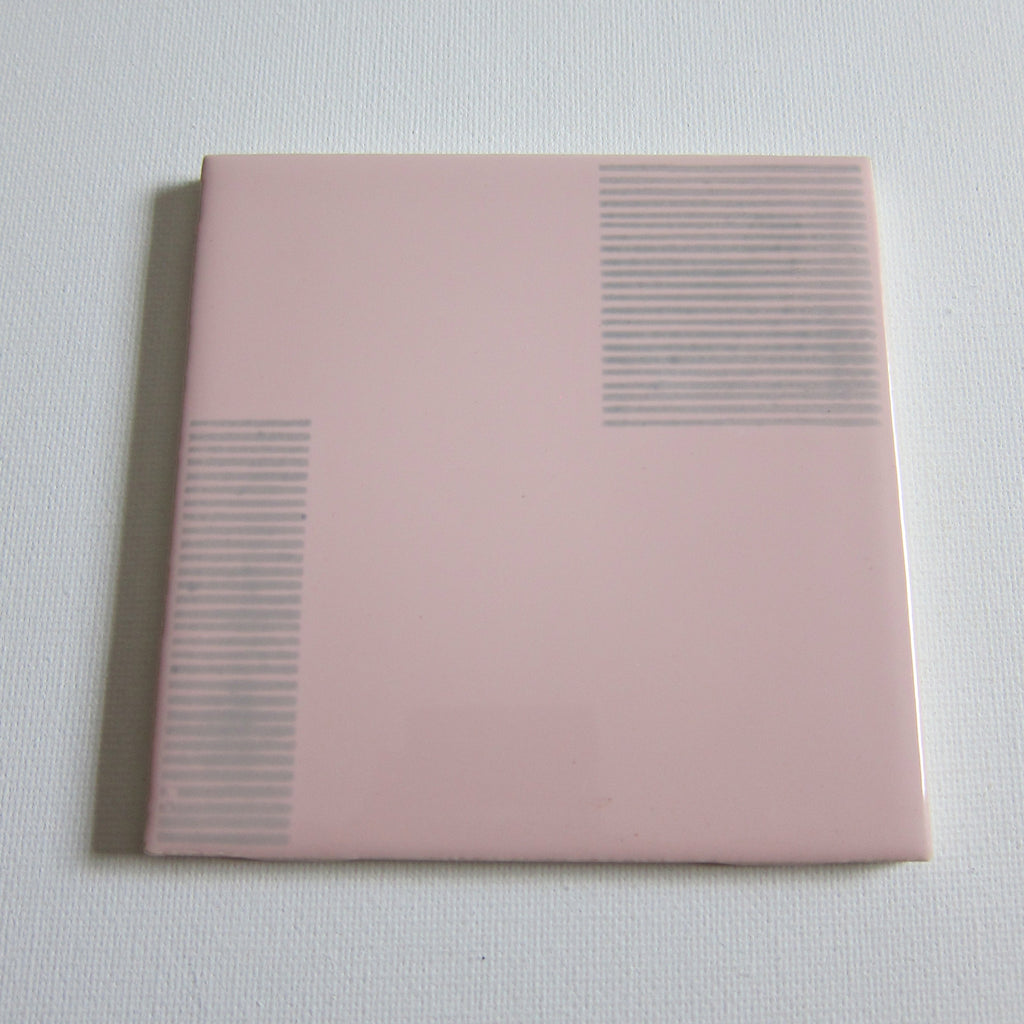 Vintage Pink Wall Tile
This glazed porcelain wall tile is classic pink in color with a gray stripe pattern. Each tile is 4.25" x 4.25", 1/4" thick. Manufactured in Italy in the 1960s by Edit.
40 square foot lot, 320 pieces.
60 square feet of matching bullnose and 8 square feet of matching double bullnose available. Bullnose is identical in size but the top has a rounded convex trim. Double bullnose is rounded on two sides to fit a corner.
I sell rare, original, vintage wall and floor tile from the 1940s - 1980s. Commonly known as deadstock, these tiles came out of a tile store that closed in the late 70s. My tile is unused and each piece has been inspected and is ready for use.