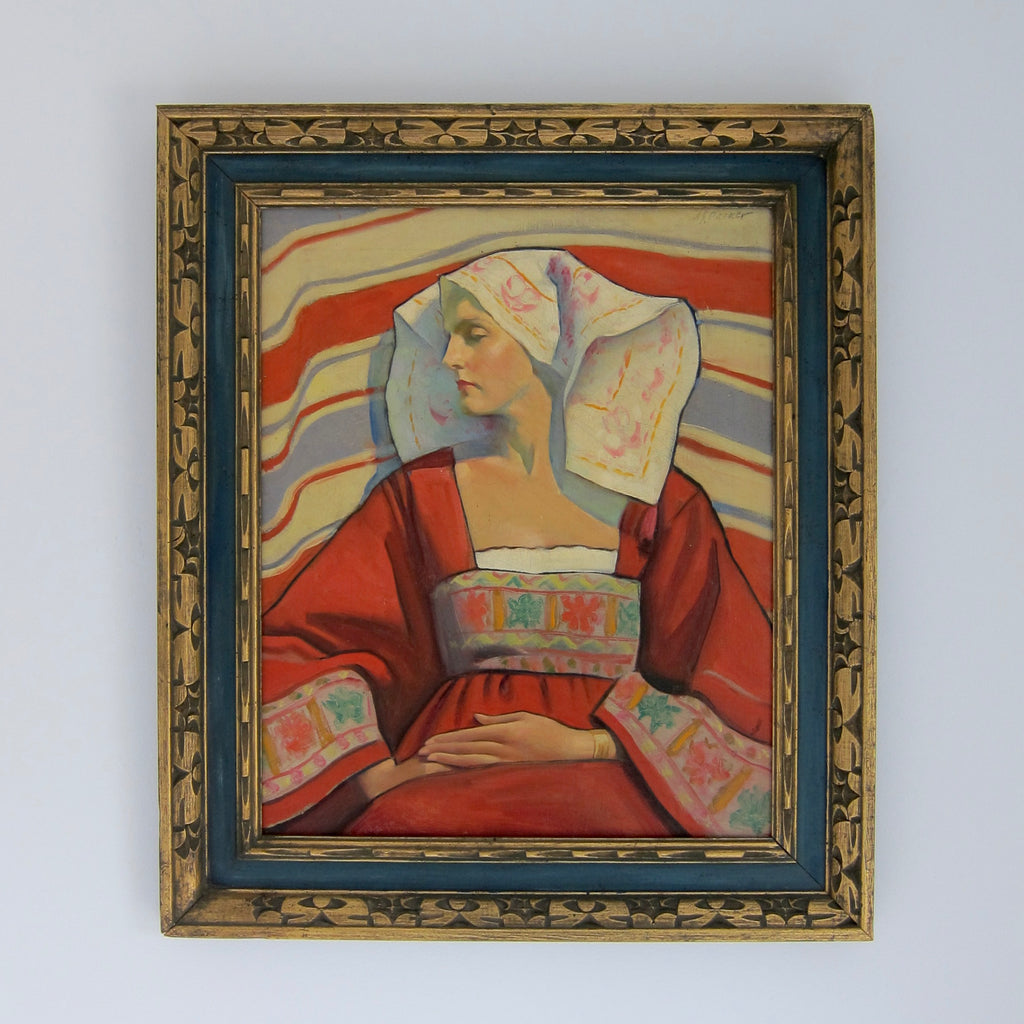 Early 20th Century Portrait Oil Painting of a Woman in Traditional Folk Dress, Framed
Beautiful Portrait of Ruth Alderfer in a traditional folk costume, possibly Dutch. Oil on board, "Portrait of Ruth Alderfer in Costume", signed and titled en verso. 1932 signed top right A. S. Packer. 24.5ʺW × 1.5ʺD × 28.5ʺH

A.S. Packer studied as a young man at the Chicago Art Institute, then he spent a year in Paris at the Academie Julian. Starting as an illustrator for the Chicago Tribune he soon moved to New York City where he worked for the next 40 years as a portrait painter and illustrator.

The New York Illustrator, A.S. Packer, born September 27, 1901, in Chicago, Illinois was recognized in second grade for his drawing ability. His life was spent as an artist and illustrator from then until his death, October 14, 1999, Larchmont, NY.