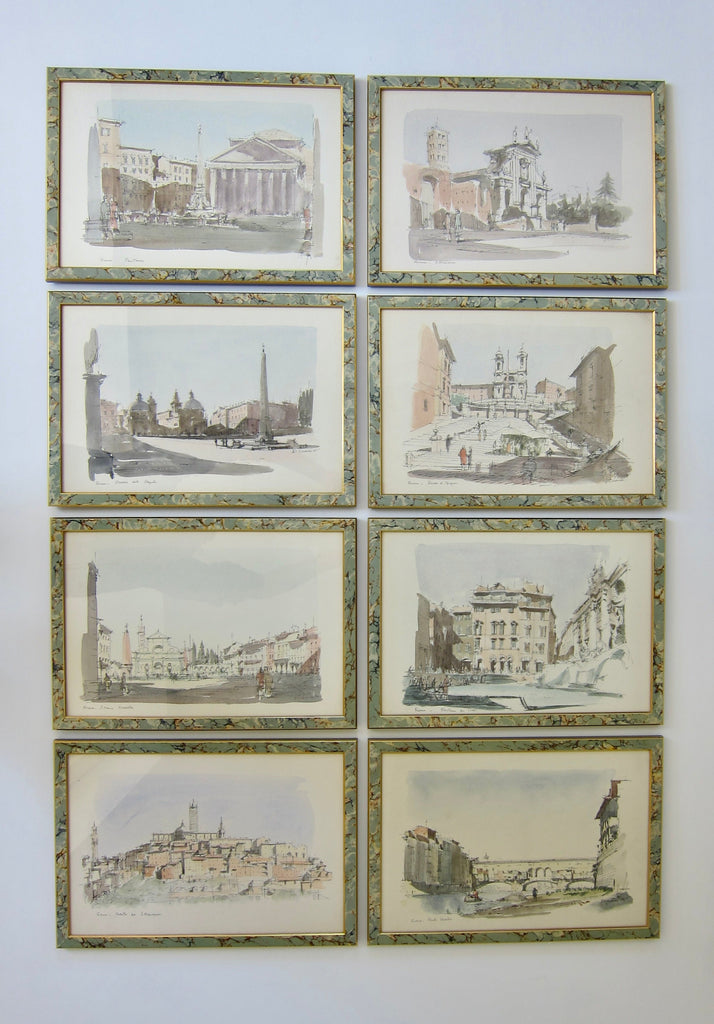 Set of Eight 1950s Piero Cicionesi Signed Architectural Watercolor Paintings of Italy, Framed
Piero Cicionesi, 20th Century Italian Architect. Original signed watercolor painting on paper, newly framed in a handsome marble pattern.

(8) architectural watercolors, ink and watercolor on paper, Views of Rome, Sienna and Florence, five signed lower right, some dated 1950s, approx. 11.5"h x 17"w (framed 18.25" x 12.75"x 1/2")

Notes/Literature: Piero and Gloria Cicionesi were architects and the subject of a recent book about their pioneering work on Auroville in India. Piero's major contribution was the construction of the Matrimandir, to which he devoted 21 years of his life. The Matrimandir is an edifice of spiritual significance for practitioners of Integral yoga, in the centre of Auroville established by The Mother of the Sri Aurobindo Ashram. It is called soul of the city and is situated in a large open space called Peace.